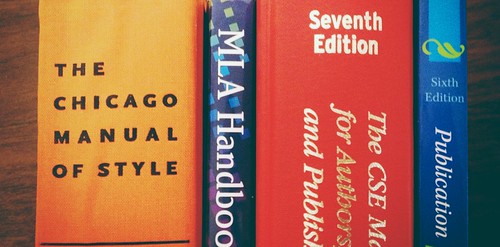 In order to create documents with a consistent look and feel, offices should have a style guide in place. So what is a technical writer to do when there is no official style guide? Write your own of course. This article will take you through the research and creation of an office-specific style guide.

Questions to Ask
Before you Ctrl+N and jump right in, you have to research and gather supporting documents. Sit with your supervisor and determine the answers to the following questions:
What will this guide be used for? Everyone? Only external-facing documents? Only the policy team? Make sure the scope is clear.
Are there other style guides to keep in mind? Perhaps there is an old style guide, or a policy in place regarding documentation. Maybe a governing or sister office has a style guide they created or use regularly. Identify and gather all the related style guides and documentation.
What template or existing document do we want to emulate? If there is an existing style within the office, we don't want to overthrow it with the style guide. Gather templates and documents you can use to make rules for the guide.
Standards to Follow
After gathering your resources, order the style guides and supporting documentation in order of preference. Identify common sections you should include in the office style guide. Many sections will be common across all guides, so make sure to include them in your own document to prevent confusion.
Then, use the guides to determine your numbering, spelling, and referencing conventions within documents. These conventions are best taken from other guides who developed best practices over the years. Rarely is there a case to develop these conventions on your own. In cases of conflict between sources, make a judgement call on which to follow.
Rules to Make Up
Ultimately, some rules must be made up. Regardless of the research, there will be gaps in the knowledge base and rules must be made to fill them. If you find a hole or disagreement among the supporting documents, make a choice. Most likely, you are the one who will be practicing and enforcing these rules and you must be able to stand behind them. Common rules to make up include: font choices, heading colors, and version control practices.
Your guide does not have to contain every rule imaginable. Include the rules which will be used on a daily basis and those which are ambiguous in the supporting guides. Check the result against the template or existing document you chose to emulate. Is each rule used to create that document defined in the style guide?
About the Author
Greta Boller is a technical writer located in the Washington, D.C. area. For more information, please visit her bio page.